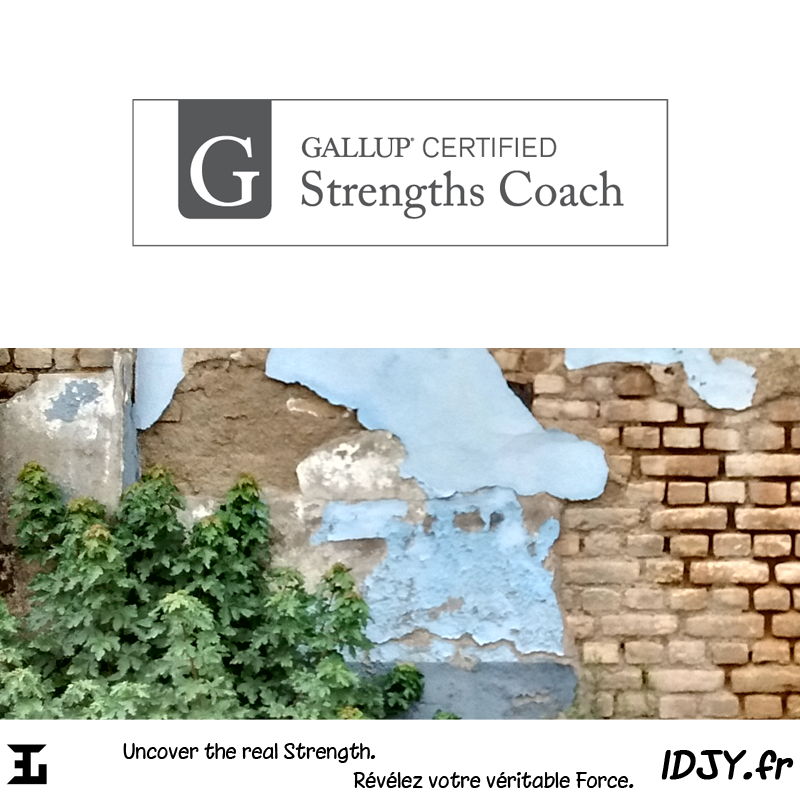  
Explore your Talents
Finding out about inherent Talents has changed millions of lives. What about going on an exploration? Let's see what CliftonStrengths® can reveal about your Soft Skills!
This bundle includes:
- one CliftonStrengths® 34 access code (value: 56€);
- a two hours session to dive into your Top10.
The session may take place online (Zoom) or in person at the Colmar office (68, France).
Every year, the Clifton Strengths evaluation allows thousands of people to dare engage in their professional projects. It has been taken by more than 23 million people worldwide and is a tool for positive change.
As a Gallup Certified Strengths Coach, I bring you a deeper understanding of your results. I can help you with:
- Increasing self-confidence
- Understanding how others function and optimising your interactions
- Communicating more efficently 
- Turning your (so-called) flaws into actual strengths
- Knowing what to say at a job interview and supporting these claims
- Finding your IKIGAI (life purpose)
- Being able to define your needs to your managers / coworkers in order to be more efficient and engaged
- Daring to choose a job that makes you happy and seems easier for you
Of course, your report might show the fact that you have aready read all in detail before the session. If that is the case, it will allow for a deeper dive into the CS Themes to quench your thirst for knowledge.
You might also like