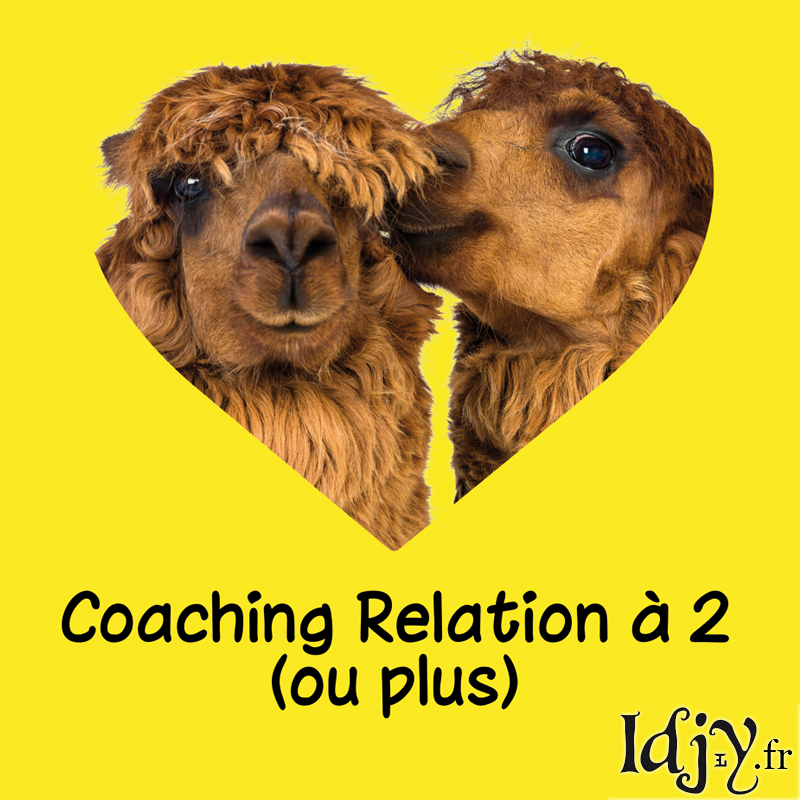  
Coaching the Relationship of 2 (or more)
Coaching session for a group of 2 people.
Duration: 2 hours
Price per person: 69€

Session in video-call. Ideally, both clients are sitting side by side with a good view of the screen and easy hearing of the coach.
Payment must be made before the session. Each client is expected to pay their own share of the session.
The point of this coaching session is to facilitate communication and understanding between two Human beings who have expressed this need.
Exercices can be given to the coachees to be done before the next session.
A maximum of 10 sessions is allowed for a same "couple" of clients. The Coach will recommend the best time before the newt session.