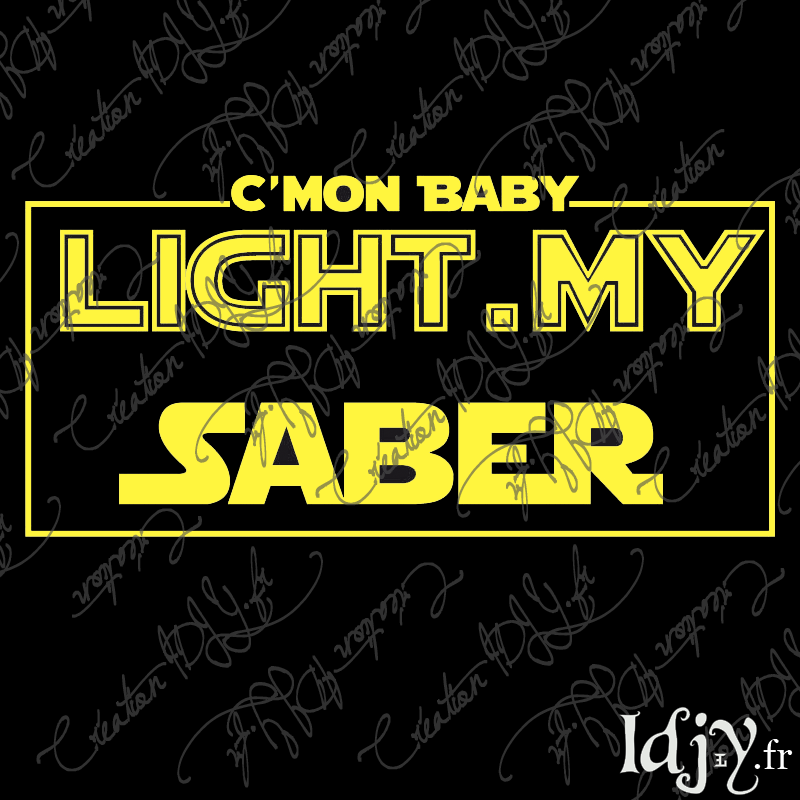  
Baby Light my Saber (iron-on)
Iron-on design made of HTV (PU), for textiles.
"C'mon Baby Light My Saber" is a tribute to the song "Light my fire" from the bandnamed The Doors and to StarWars (thank you Captain Obvious !).
Created by EG for IDJY
Steal it and you won't be able to Sith for a week
[Starwars is the intelectual property of Lucasfilm / The Walt Disney Company - this is a parody-tribute, no infringement intended]
Need help?
Guides & Tutorials available at the bottom of the page:
How to pick the right size for your iron-on