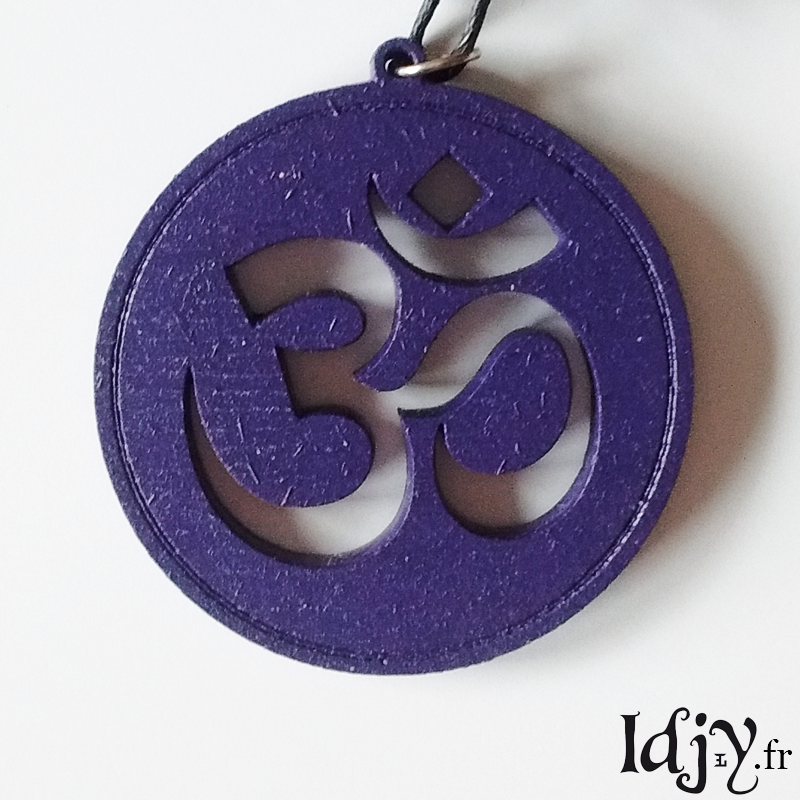  
Om pendant (wood)
Wooden pendant representing the Om.
Cord made of waxed cotton or polyester with a clip (black, navy or brown, depending on the design).
This piece of jewelry is made in Slovenia by Mateya. It consist of locally-sourced wood that is laser-cut.
She is not using varnish. The paints are non-toxic.
The "raw wood" versions can be painted directly.
Fragile! Not suitable for children
Warning: because wood is a natural material, there could be light differences in hues or the veins could show through. Laser-cutting can also create burn-marks on the edges.