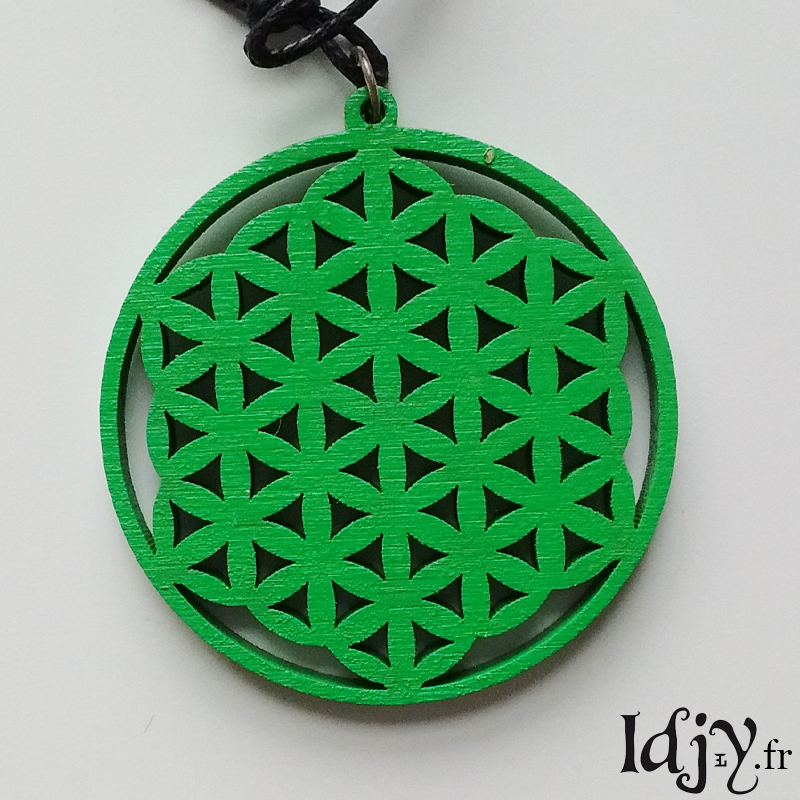  
Flower of Life pendant
Wooden pendant representing the Flower of Life.
Cord made of waxed cotton (black, navy or brown, depending on the design).
This piece of jewelry is made in Slovenia by Mateya. It consist of locally-sourced wood that is laser-cut.
She is not using varnish. The paints are non-toxic.
The "raw wood" versions can be painted directly.
Fragile! Not suitable for children
Warning: because wood is a natural material, there could be light differences in hues or the veins could show through. Laser-cutting can also create burn-marks on the edges.