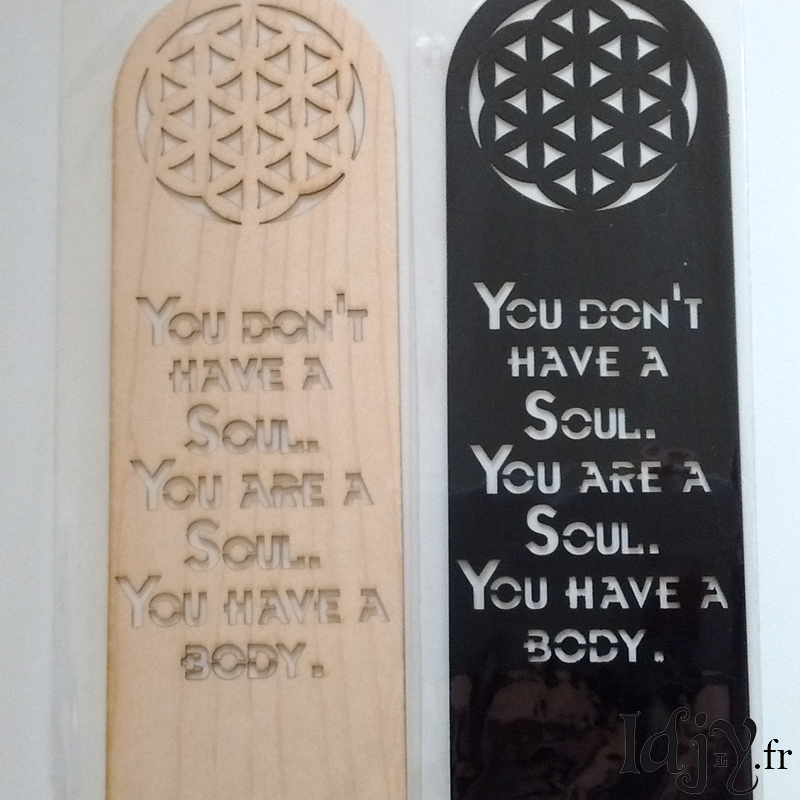  
Bookmark "Body and soul"
Wooden bookmark "You don't have a Soul. You are a Soul. You have a body." with an Egg of Life cut-out.
This bookmark was made in Slovenia by Mateya, using laser-cutting on locally-sourced wood.
All paints are non-toxic and ecological.
Each bookmark represents a symbol and a quote.
The "Natural" version can be painted durectly (there is no varnish).
Fragile! We advise not to put it in children's carefree readers' hands
Warning: given that this item is made of wood, it can show tiny differences in colours or show the texture of the material itself. In some cases, the paint can make the wood curve slightly but it won't prevent the use of the bookmark as it is flexible.