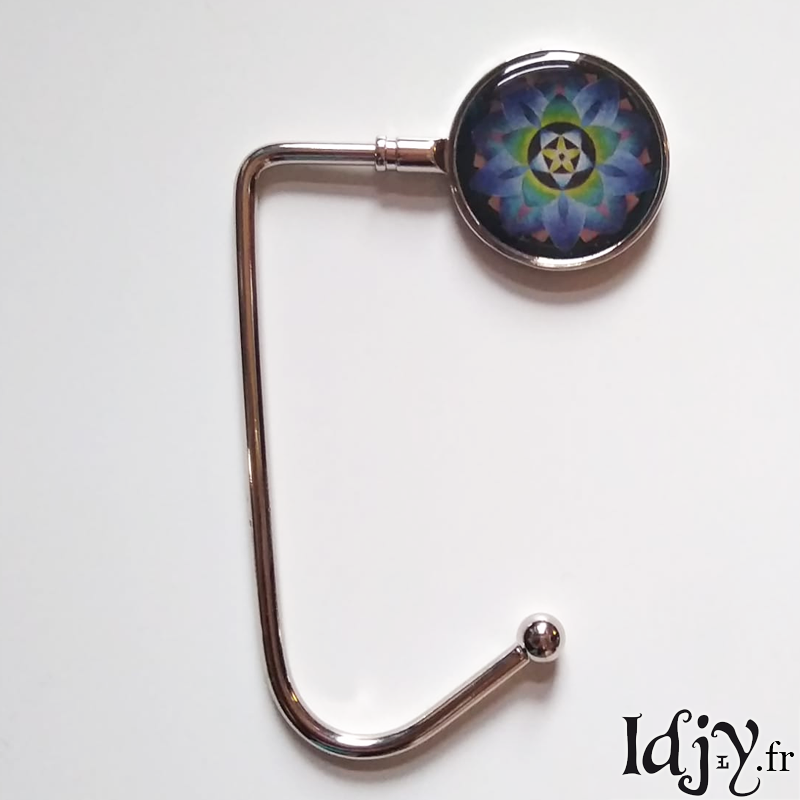  
Expression Handbag-hanger
Metal hook with Expression mandala (35mm).
Ideal to bring good vibes to your table!
Hook height: 10cm
Anti-scratching area underneath.
Resin and laser-printed mandala crafted in France.
Do you want to know more about this Mandala?
See the details on Tipeee (equivalent of Patreon).
Find more styles (and maybe a better price) by ordering directly from the manufacturer. Feel free to use any of their coupons (there is one when you create an account, and another one at the top of the website, and in the newsletter).
Brightness and centering of the print may vary. If you have OCD, please tell us.