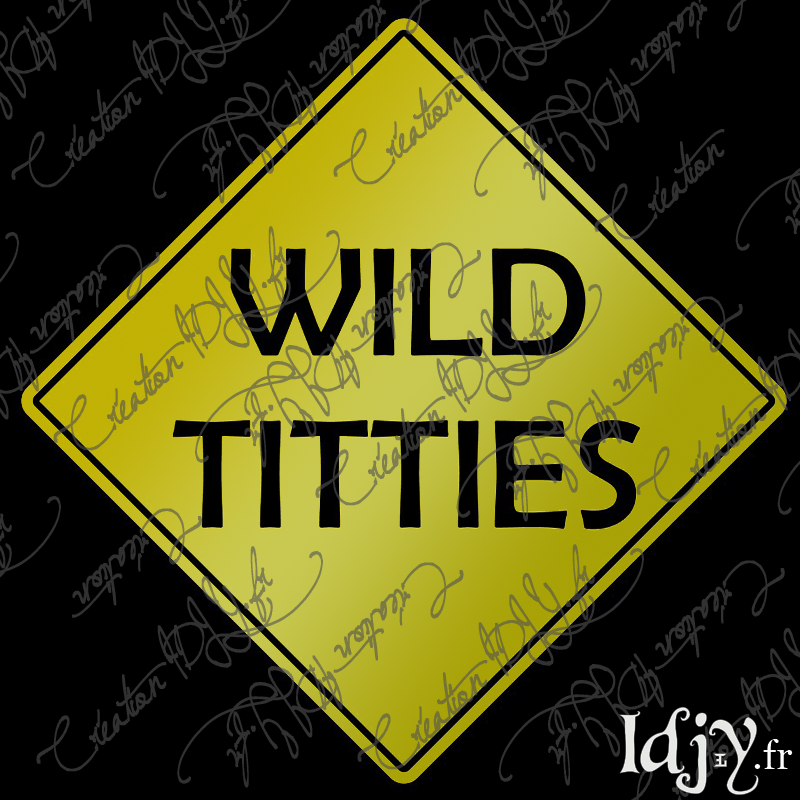  
Wild Titties (iron-on)
Iron-on design made of HTV (PU), for textiles.
This sign is typical for the australian bush. Beware of the savage creatures that come from the bush...
Wild titties are so braless that they could jump you anytime!
Created by EG for IDJY
Steal it and you'll see your grandma's nipples.