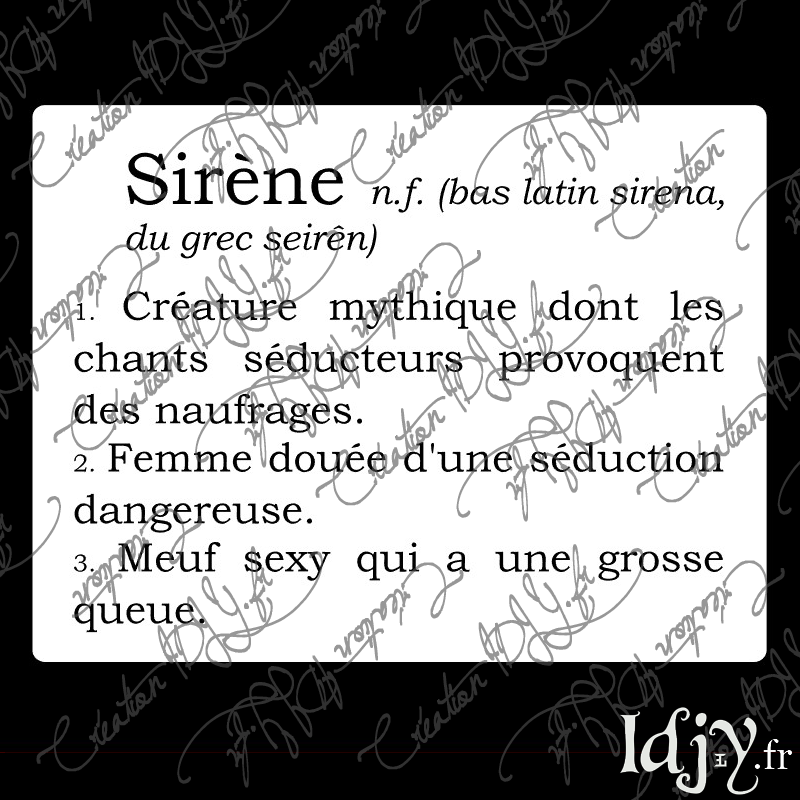  
Mermaid: the true French definition (iron-on)
In French, "tail" also means "dick". So you see that sexy female with a large... tail?
Yes, totally LGBTQ-friendly and for MTF lovers.
Iron-on design only available in White (001) for black T-shirt (the black backgound is not part of the print - the fabric will show through). Can easily be used on all dark material (do not try to iron-on your soul please, because my insurance won't cover that...).
Created by EG for IDJY
Steal it and I'll give your data to Léa, who used to be this lumberjack named Seb, and she can kick-ass.